New Products
Pradhanmantri Sangrahalaya , New Delhi https://www.pmsangrahalaya.gov.in/
National War Memorial New Delhi https://nationalwarmemorial.gov.in/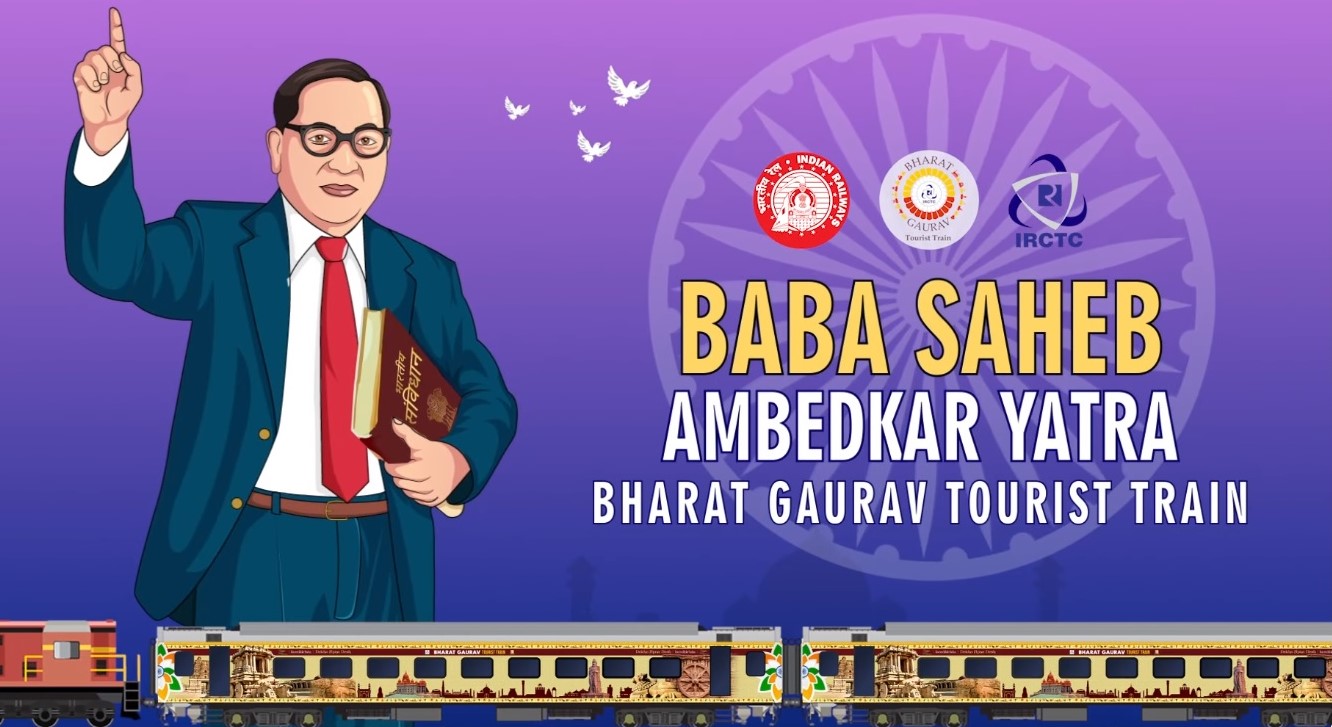 Ambedkar Yatra special tour by Bharat Gaurav Tourist Train: www.irctctourism.com/bharatgaurav
7th March 2018
To All Members (Tour Operators & Travel Agents)
Dear Friends,
Sub: Proposal from Madame Tussauds Delhi for IATO Members
As you are aware Madame Tussauds has been opened in Delhi at 44, Regal Building, Connaught Place, New Delhi recently.
We have received a proposal with special discount/commission to IATO members as per details given in the enclosed letter received from Mr. Anshul Jain, General Manager, Merlin Entertainments india Private Limited.
Also on our request a complimentary Fam trip is being organized for the IATO Tour operators and travel agents members and for their official staff on 20th, 21st and 22nd March 2018 between 5 pm to 7 pm.
Members who want to visit Madame Tussauds, Delhi or want to send their staff, may forward their names to IATO office alongwith the date on which you would like to visit Madame Tussauds Delhi. Entry will be only on production of visiting cards with IATO logo on the visiting card provided their name is there in the list sent by IATO and it is in the list.
Names should reach the IATO office latest by 15th March 2018 with the following information:-
- Name of the person ___________________________
- Name of the company _________________________
- Mobile No. ____________________________________
- Email id ______________________________________
Please note that the Members/Staff whose names are being forwarded need to assemble at the ticketing counter of Madame Tussauds at 4.45 pm on the respective date i.e. 20th, 21st and 22nd March 2018.
We will send the list to Mr. Anshul Jain on 16th March 2018.
With regards,
Rajiv Mehra
Vice President
To, All Members,
Dear Colleagues,
Sub: Mahatma Gandhi Special Tour Train.
Below is the information received regarding the Mahatma Gandhi Special Tour Train in the month of June 2017. On the occasion of Centenary of the foundation of Sabarmati Ashram and to connect with the centenary year of Champaran Satyagrah in Bihar, Indian Railway Catering and Tourism Corporation (IRCTC), in collaboration with Gujarat Tourism, is running Mahatma Gandhi Special Tourist Train Ex. Sabarmati on 17TH June 2017.
The above said train will visit important tourist attractions related to Gandhiji's freedom movement such as Sevagram Ashram (Wardha), Chaparan Satyagraha Monument in Bettiah and Motihari. The tourists will also get to visit very popular religious destinations like Varanasi, Allahabad and Gaya. The tour would be of 09 nights/ 10 days.
The above tour package will be inclusive of train Journey, meal, sightseeing, road journey, security on train, tour guide, dormitory – hall accommodation for wash and change and night stay.
Attach is the tour program and below is the IRCTC link for further details. As per the information given by Gujarat Tourism this train has one departure as of now in June 2017.
With regards,
Sincerely,
Lally Mathews
Hony. Secretary
Click here to see the document
---
Kingdom of Dreams
The ultimate entertainment and leisure destination, sprawling across acres of land, ideally located at the apex of the golden triangle of Jaipur, Agra and Delhi, is the magnificent Kingdom of Dreams. Here, the carnival that is India is distilled into one iconic destination. This fabulous Kingdom brings to life a blend of India's art, culture, heritage, craft, cuisine and performing art...all with the technological wizardry of today. Nautanki Mahal: showcasing an extravagant cinematic and theatrical musical. Culture Gully: an elaborate culture, arts, crafts and food boulevard. Showshaa Theatre: a fabulous, colourful drama marquee spotlighting Indian mythology productions, a mock wedding show and the great Indian talent circus.This is a destination in itself which is capturing the imagination of the world.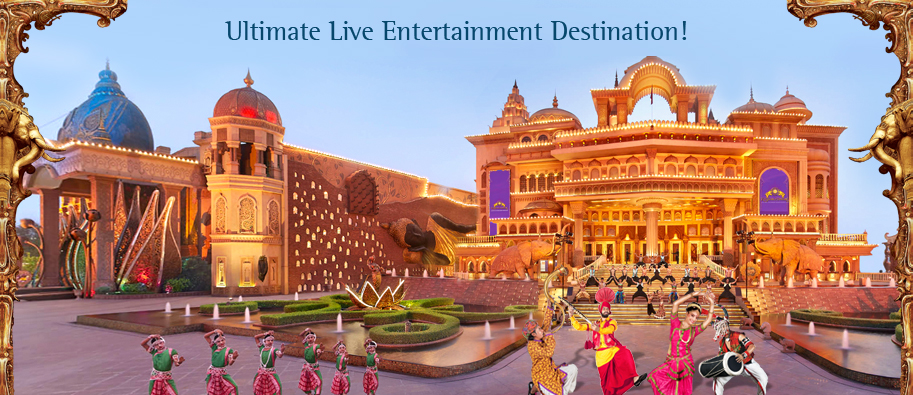 If entertainment is what you are on a lookout for, this is the ultimate destination for you! Kingdom of Dreams, India's first live entertainment leisure destination, is one place that offers unlimited fun and pleasure. This iconic place was started in the year 2010 at Gurgaon and has grown to become one of the hottest attractions around Delhi. Kingdom of Dreams is a perfect fusion of Indian culture, art & crafts, heritage and cuisines found under a single roof.
The project of Kingdom of Dreams, a joint investment of Apra Group of Companies and Wizcraft International Entertainment Pvt. Ltd., was completed at a cost of Rs. 200 crores with the area spreading across six acres. It is now successfully run by the Great Indian Nautanki Company. Bollywood Superstar Shah Rukh Khan was declared as the global ambassador of this place. Kingdom of Dreams, being a gallery of Indian ethnology, is often referred to as a "miniature of India".
The palatial structure of Kingdom of Dreams has been beautifully constructed with stupendous designs and architecture. The richness of the cultural fabric has been kept in mind while designing both the interiors as well as the exteriors. The ambience of the place is blooming with colours, lights and mirrors. Inside the palace, you will find two theaters, Nautanki Mahal and Showshaa Theater, a cultural boulevard called the "Cultural Gully" and a Bollywood themed restro-bar, IIFA Buzz Lounge.
Zangoora and Jhumroo, two of the Bollywood musicals exclusively staged at the Nautanki Mahal, are the most popular shows running at the Kingdom of Dreams. Don't miss a chance to gratify your taste bud with regional cuisines at a number of state-themed restaurants at the food court. With so much to witness and experience, this place is an ideal location to spend a day on. The magnificent aura and chimerical structure of this place will mesmerise your senses and take you to the world of fantasies!