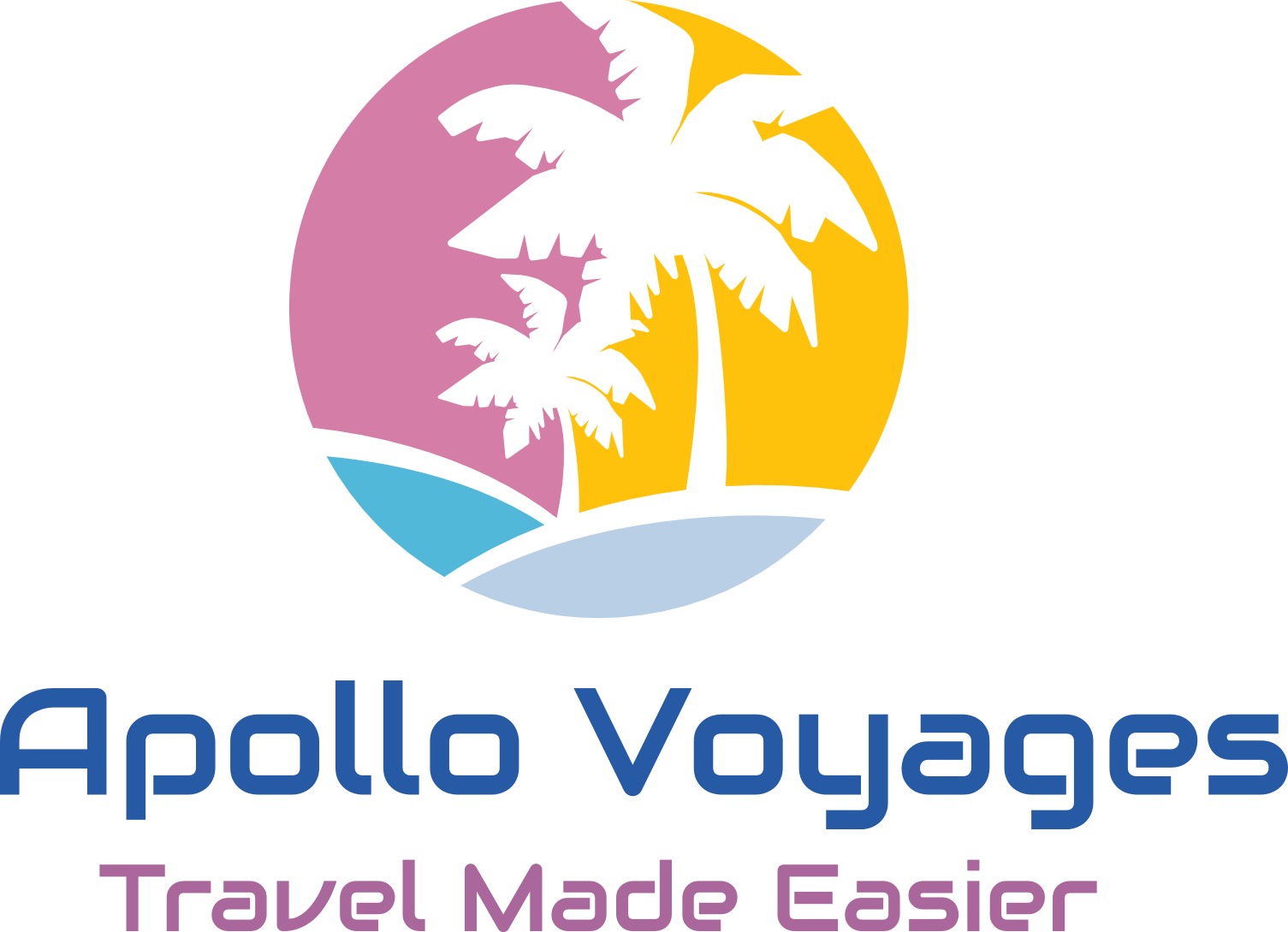 APOLLO VOYAGES PVT.LTD.
About APOLLO VOYAGES PVT.LTD.:
It is a great privilege to forward my introductory message as a prestigious member of Indian Association of Tour Operators (IATO) and in introducing Apollo Voyages offering holidays and brochure programs featuring the most coveted holiday destinations throughout India, Indian Sub-continent and to major attractive destinations being promoted by us in India, Nepal, Bhutan, Tibet, Dubai, Maldives, Thailand and Canada.
Our company thru its network of partners and associates also facilitates in providing custom tours and related travel services in Egypt, UAE, China, Australia, Indochina, Japan, Korea, Taiwan, Singapore, Malaysia, Indonesia, United States and Europe.
With decades of experience as a Destination Management Company, we design our tour packages with a view to assist you in choosing your ideal holiday from a wide selection, offering you the latest in Package Tours and customization.
Our specialization is in creating tailor-made itineraries and multi-centered tours according to your desire and within your budget. Serving the industry for almost three decades now, our reputation is based on long term customer goodwill and satisfaction. Client's interest is always treated as the paramount factor. Over the years we have mastered the art of providing clients with a la carte service, whether you intend to visit single, dual or multi-centered destinations, our tours and tailor-made packages are sure to offer you a most enjoyable and relaxing holiday at realistic costs.
Indian mysticism is known to have lured western travelers for centuries. With our impeccable knowledge we have unraveled the magical essence of intriguing India through our exotic tour programs and extensions, focusing on diverse destinations and major tourism attractions. Each tour is blended with unique culture and scenic panorama.
Apollo Voyages invites you to discover the Asian experience and fascinating treasures of our enchanting tours to Global Destinations at their colorful and carefree best.
We offer you the golden opportunity to fulfill your aspiration for your Holiday of a Lifetime.
Harminder S. Saini
Managing Director and C.E.O.
APOLLO VOYAGES (INDIA)
36, Yashwant Place, NDMC Complex, Chanakyapuri, New Delhi - 110021 (INDIA)
Phone +91 11 2410 7979 | +91 11 2410 5444
Mobile: +91 9810061243 (General Manager Tours)
---
Specialization Detail:
Service in India, Nepal, Bhutan, Tibet, Sri-Lanka and Maldives;
Airport and Hotel Transfers

Ayurveda Health Packages

Beach Holidays

Cars & Coaches Rental

Complete Travel solutions for Business Travelers

Customized Tour Packages

Discounted Hotel Reservations

Domestic & International Air Tickets

Golf Tours and Adventure Sports

Handling Charter Flights in Goa

Health & Wellness Spa Packages

Hiring of Private Charter Jets including Helicopters

Luxury Train Travel in India

Meetings & Incentives (MICE)

Services in English and all major European languages

Sightseeing & Excursions

Weddings & Honeymoon Packages
---
Brief details about the services offered:
Adventure tour

Adventure Tours

Air tickets

Airport Pickup

Airport Transfers

Beach tour

Bhutan

Business Travel Services

Car Rental

Culture Tours

Deccan Odyssey

Golden Chariot

Gourmet and wine tours

Group tour

Hotel Reservation

Hotels in India

Incentives

India

Individual tour

Langauages Speaking Guides

Leisure Tours

Luxury Train

Maharaja Express

Maldives

Meditation Tour

Meetings

Nepal

Palace on Wheels

Special Interest tours

Sri-Lanka

Student Travel

Tibet

Tour bookings

Train Tickets

Wedding and Honeymoon

Wedding packages

Wellness packages

Yoga Tour
---
Contact Details:
Name of the Company: APOLLO VOYAGES PVT.LTD.
Contact Person: MR. HARMINDER S. SAINI
Designation: MD & C.E.O.
Street Address: 36, YASHWANT PLACE, CHANAKYAPURI
City: NEW DELHI
State: DELHI
Pincode: 110021
Email: info@apollovoyages.com
Phone: +91 11 24107979 / 24106444
Mobile: +91 9810061243
Fax: +91 11 26872517
Website: www.apollovoyages.com, www.apollotourstoindia.com, http://www.touronpalaceonwheels.com/