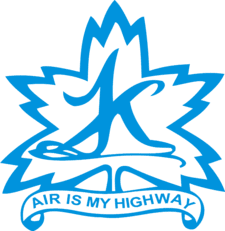 KAI TRAVELS PRIVATE LIMITED
About KAI TRAVELS PRIVATE LIMITED:
NAMASHKAR –KAI TRAVELS WELCOMES YOU TO INDIA
Kai Suri the founder started travel business in 1952 in Kashmir , it used to be mainly Trout Fishing , hunting & cultural tours till 1968 and in 1968 Kai Travels became a Pvt ltd company a new beginning started with Trekking & Hiking tours in Kashmir, In 1974 Kai Travels was a pioneer to open Ladakh for Tourism,
1977 started camel Safaris with fort & palaces in Rajasthan, Kai Travels Pvt Ltd has organised various special Interest tours from Special interest Cultural, Marathon Tours, Expeditions in Kashmir & Ladakh Region, Overland tours from Germany to Zanzkar -Ladakh in Land Rovers, Photographers Tours , Butterfly Tours, Bird watching Tours, Golf Tours , Cultural cum Culinary tours, name it we have done. over the period the dynamic of business has changed but our personalised services remain the same.
KAI TRAVELS PVT LTD with more than 50 years experience in inbound tourism Kai offers most happening holiday destinations of India, Kai is pure inbound Destination Management Company (D.M.C.) with its operation in Indian Sub Continent.
Kai Travels Pvt Ltd is based in Gurgaon-Haryana State on the South Border of Delhi one of the major business Hub in Asia having a large net work of our rep offices in Sub-Continent.
---
Specialization Detail:
Our tours are of high quality and immaculately arranged that reflect years of experience & in-depth research. It takes teamwork & passion to design, present and deliver a great vacation. KAI offer the complete range of Travel related Services associated with vacationing and travel in the Indian sub-continent. Our core focus is leisure & Business travel. Kai partners share our high safety and quality standards our base of high repeat clients is testimony of our high standard of services year after year.
Kai Team India looks forward to welcome you In India
Sincerely yours
Sanath Kai Suri
---
Brief details about the services offered:
Cultural Tours
Adventure & Sports
Wildlife
Beach Tours
Religious Trails
Honeymoon Ideas
SPA & Wellness
Yoga & Meditation
Rural Trails
Agriculture Tours
Tribal Trails
Safaris
Day Tours
---
Contact Details:
Name of the Company: KAI TRAVELS PRIVATE LIMITED
Contact Person: MR. SANATH KAI SURI
Designation: DIRECTOR
Street Address: K-3/23, DLF, PHASE-II
City: GURGAON
State: HARYANA
Pincode: 122002
Email: kaitravels@gmail.com
Phone: 0091-124-3547838
Mobile: 0091 - 981 039 6898
Website: www.kaitravels.com