About VIVEK TRAVELS (P) LTD:
Vivek Travels is a name synonymous with excellence in the service sector and respected for setting high standards of customer orientation and care in the travel and tourism industry. The vision of the company is to be a premier service organization providing its customers a service which is second to none.
The company was established in the year 1969 by Mr. B.R. Bhatia as a sole proprietorship firm giving it the name of his son Vivek. Commencing with bus operations and providing cash transport vehicles for Northern Railways the company soon expanded its business and diversified into car and coach rental services for companies and individuals.

Mr. Vivek Bhatia took over the reins of the company in 1982 and since then has been realising his vision of building the infrastructure for car rental operations to match the best in the region and to offer integrated travel related services under one roof. In pursuant of this in 2000 the company ventured into travels services such as air tickets, hotel bookings, holiday tours, visa and passport facilitation, rail and bus reservations etc.
These services were brought under a separate company Vivek Travels Pvt. Ltd which was especially set up for this purpose. Vivek Travels Pvt Ltd is an IATA licensed travel operator. The car and coach rental operations remain mainly under Vivek Travels (Regd.) - the parent company that was set up 1969. Today the company has over 500 cars and 50 buses under its operation and an annual turnover of nearly Rs 30 crores.
---
Specialization Detail:
The company has a strong management team and is staffed with well trained professionals who operate using the latest software and systems. The work culture of the company lays emphasis on quality and a high level of customer orientation.
Over the years the company has serviced distinguished and prominent clients both in the private and government sectors. Some of these are the Reliance Group, The Tata Group, Northern Railways, North Delhi Power Ltd, Rites Ltd, IRCTC, Delhi Metro, Dedicated Freight Corridor Corporation of Inda, CRIS, CONCOR, IRCON, DIAL, Air India, MEA, Indian Coast Guard, Integrated Defence Services, etc.
---
Brief details about the services offered:
Car Rentals :-
The company operates a fleet of over 500 cars ranging from small segment to high end luxury vehicles like Mercedes Benz, Audi and BMW. The vehicles are rented out on long term monthly contracts and for in city and out station hire. For out station hire we have in our fleet sufficient number of Toyota Innova vehicles and other MUVs.
Coach Rentals :-
Our fleet of over 50 coaches range from 16 seater tempo travelers to 44 seater Volvo buses fitted with all essential amenities for local excursion and outstation travel suited for different group sizes.

Go to Rental Service page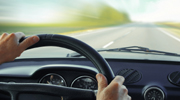 Cars on Self-Drive :-
Vivek Travels has established a separate company - VT Smart Drive - to cater to the fast growing demand for self-driven cars. VT Smart Drive offers a wide range of new cars in sedans, hatchbacks and luxury cars segments. The cars can be hired on hourly, daily, weekly and monthly basis for local and outstation travel. So go ahead book the SUV you always wanted for a weekend trip with the family.

Go to Cars on Self-Drive page

Tour Packages :-
Adventure tours or sight-seeing vacations we can offer you a host of packages to all parts of India and the world – all designed to make your holiday truly memorable and enjoyable experience. We can customize the holiday package as per your requirement and taste and also organise tailor made group packages for the Corporate sector. Our division Blossom specifically arranges schools tours and has various programmes covering adventure, excursion, sightseeing and educational tours designed for the child's all round development by combining learning with pleasure.
---
Contact Details:
Name of the Company: VIVEK TRAVELS (P) LTD
Contact Person: MR. VIVSTRIT BHATIA
Designation: , CEO
Street Address: SHOP NO.22, SD BLOCK, DDA MARKET MAIN ROAD, PITAMPURA
City: DELHI
State: DELHI
Pincode: 110088
Email: info@vivektravels.com
Phone: 0091 - 11 - 47080808
Mobile: .
Fax: 0091 - 11 - 47080000
Website: www.vivektravels.com