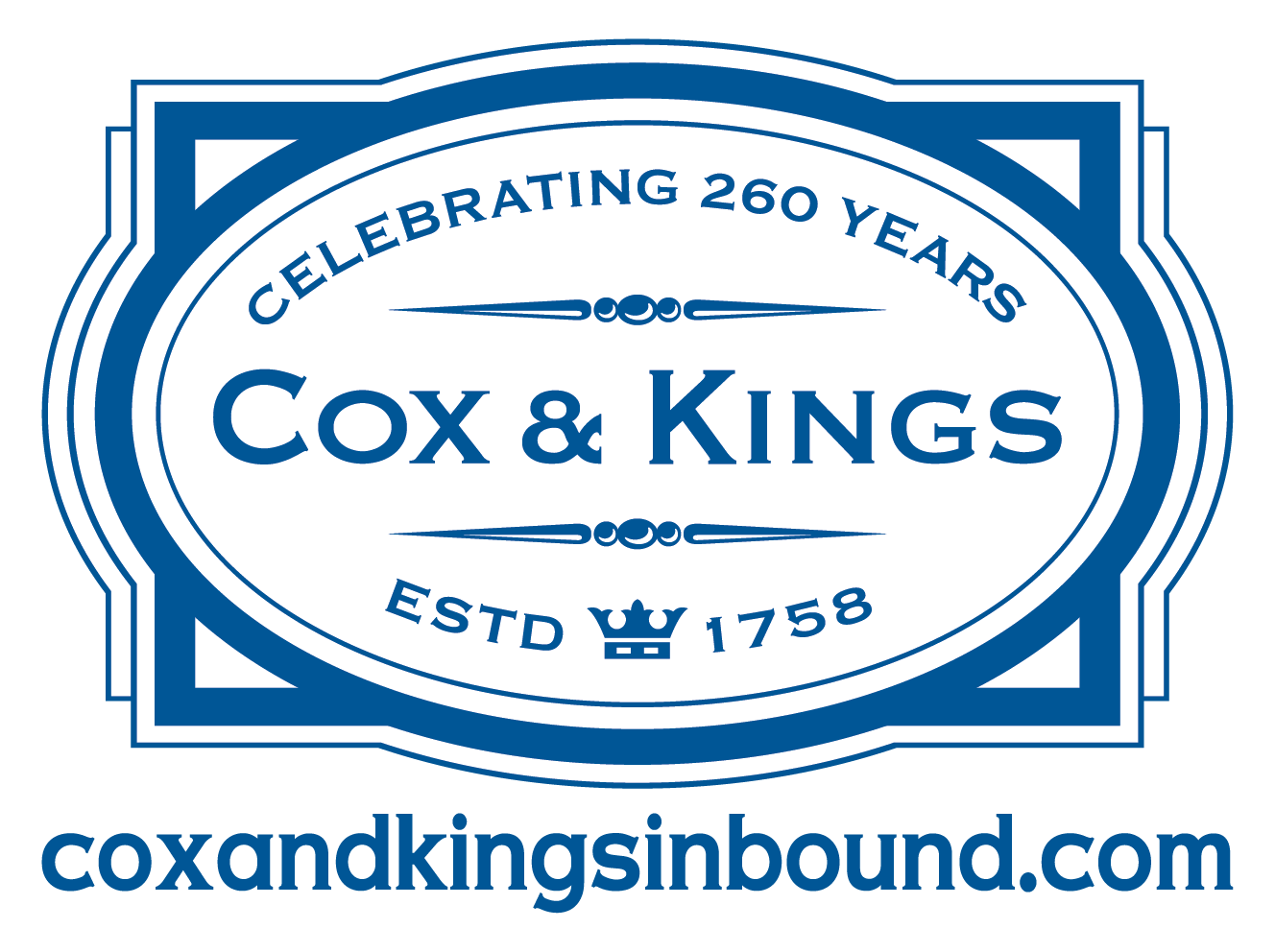 COX & KINGS LTD.
About COX & KINGS LTD.:
Founded in 1758 – Over 260 Years of Celebration
Cox & Kings, the world's longest established travel company, has seen a remarkable journey since its inception by Richard Cox, Colonel of the First Foot Guards (Grenadier Guards), in May 1758 unfolding the unexplored treasures of the Indian Subcontinent. From taking cautious steps in an unknown terrain to becoming the Subcontinents one-stop travel solutions provider, it witnessed astonishing stories of enterprise and numerous solvent and creative associations.
Driven by its undying spirit of adventure, the visionary genius of its indigenous people and its eagerness to be the trendsetters, lend a sense of significance making Cox & Kings a unique and unrivalled travel enterprise as she celebrates over 260 glorious years.
At your Service
Cox & Kings are truly the subcontinent experts, organising travel to India since 1758.
One-stop-shop
Cox & Kings presents the answer to all your needs under one roof, right from Groups and Individuals; Conferences and Incentive holidays; Special Interest and Responsible Tours to Weddings and Cruises' handling. Meticulous planning, emphasis on safety, efficient staff and state-of-the-art equipments form the foundation of each of our programmes. Cox & Kings is members of some of the highest standards of excellence, which guarantee the quality of services Cox & Kings offers.
Hall of Fame
Cox & Kings is undoubtedly the best destination manager in the country. It has won several awards and accreditations including the National Tourism Award for many years.
Come and Enjoy the Best of India & Beyond With Us!
---
Specialization Detail:
The Cox & Kings Difference
We live for exceptional moments... we'll help you live yours. This is our promise to you.
Whether it's a sojourn to the rooftop of the world in Ladakh, the desert fortresses of Rajasthan, the intricately painted towering temples of Madurai, or the unspoiled beauty of Sri Lanka and Bhutan, we're committed to making every moment matter.
But what else makes our programs in India & Beyond so remarkable?
• They're experiential
• They're innovative
• They're inspired
• They're personal
• They're secure
• They're a great value
---
Brief details about the services offered:
Services offered in the Indian Subcontinent
• Seat in Coach Tours
• Tailor-made / Private Tours
• Luxury & Bespoke Travel
• Women Tours
• Solo Tours
• Educational Tours / University Groups
• Tours for People with Special Needs ( Accessible Tourism)
• Responsible Tours
• Conferences & Event Management
• Incentives & Weddings
---
Contact Details:
Name of the Company: COX & KINGS LTD.
Contact Person: MR. SANDEEP DAYAL
Designation: HEAD IBT
Street Address: Plot No. 108, (1st & 2nd Floor), Udyog Vihar Phase I, Gurugram - 122016, Haryana, India.
City: Gurugram
State: Haryana
Pincode: 122016
Email: iato@coxandkings.com
Phone: +91 124 4873700, 4513200
Mobile: +91 +91 +91 9711992099
Fax: +91 124 4873701
Website: www.coxandkinngsinbound.com