IATO President and Office Bearers

Mr. Pronab Sarkar (President)
Swagatam Tours Pvt. Ltd.
2nd Floor, 23-A, Shivaji Marg
Najafgarh Road,Moti Nagar,
New Delhi - 110015
Mr. Sarkar graduated from Delhi University in 1975 with specialization in tourism as a vocational subject. After college at the age of 20, he joined the Tourism Industry & worked in an esteemed tourism company in New Delhi. He is one of the founder members of Destination Management Company "Swagatam Tours Pvt. Ltd." which was established in 1986. The main operation of the company is inbound tourism meant for bringing tourists from worldwide nations. Mr. Sarkar has been recently elected as the President of IATO, prior to which he was the Hony. Secretary. He has been associated with IATO for last 15 years and has served IATO in various capacities.
He has travelled abroad extensively and has visited many foreign countries for growing his venture and promoting Indian tourism. Presently he is working towards generating business from Middle East, Far East, Australia, New Zealand, USA, Canada and UK regions. He has a good reputation and is a well-known personality in tourism industry due to his ethical business practice. He has in-depth knowledge in tourism field. He believes 'Knowledge is to share' and actively participates in contributing his knowledge and experience to the younger generation to develop the career in tourism industry. He is always helpful to the needy and poor people. He has an NGO "Social Interactive Training and Education" to help poor children and running free coaching center for BPL students.
---
Mr. E.M. Najeeb (Senior Vice President)
Airtravel Enterprises India Ltd.
First Floor, New Corporation Building,
Palayam,
Thiruvananthapuram– 695033
---

Mr. Rajiv Mehra (Vice President)
Uday Tours & Travel Pvt. Ltd.
10/2459 , Beadonpura
Karol Bagh,
New Delhi - 110005
Graduated in Economic (Honors) from Delhi University (Hans Raj College), Rajiv Mehra is the Director of Uday Tours and Travel Pvt. Ltd., New Delhi. He has 39 years of vast experience in the tourism industry. He did his schooling from St. Columbus, New Delhi. He joined the tourism Industry in 1977 and later set up his own company i.e. Uday Tours and Travels Pvt. Ltd. in 1990. He is currently the Vice President of Indian Association of Tour Operators (IATO). Prior to being elected as the Vice President, he was the Executive Committee member of IATO. He has been associated with IATO for last 21 years and was especially contributing for IATO annual conventions in a big way. He has extensively travelled and has visited over 30 countries of the world.
---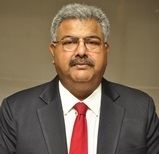 Mr. Rajesh Mudgil (Hony. Secretary)
Planet India Travels Pvt. Ltd.
6, DDA Flats ,
Golf View Apartments, Lado Sarai,
New Delhi-110030
---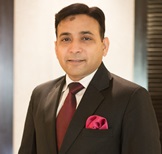 Mr. Ravi Gosain (Hony. Treasurer)
ERCO Travels Pvt. Ltd. ,
C-53, 1st Floor, Shashi Garden,
Near Pocket- 5 Gurudwara,
Mayur Vihar, Phase-I,
New Delhi - 110091
---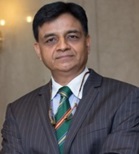 MR. RAJNISH KAISTHA (Hony. Joint Secretary)
PARADISE HOLIDAYS (I) PVT. LTD.
312-ANSAL CLASSIQUE TOWER,
RAJOURI GARDEN,
NEW DELHI - 110057
---

Mr. Subhash Goyal (IMM. Past President)
Stic Travels Pvt. Ltd.
G-55, Connaught Circus,
Opposite Palika Parking Exit Gate,
New Delhi - 110001
Ph: 011-46206629/30,
(M): 9810016061,
Fax: 011-46206688,
E-mail: sg@sticgroup.com
Dr. Subhash Goyal, PHD, M.B.A, B.Com. (Hora Gold Medalist from Sri Ram College of Commerce) is the Chairman of STIC Travels Group, one of India's biggest travels Group with branches in all the major cities of India. Representing some of the world's best brands like United Airlines, Ethiopian Airlines, Air China, Srilankan Airlines, Holland America Cruise Line, Europcar, Sal Tours, Wyndham Group of Hotels, etc.He is the Immediate Past President of the Indian Association of Tour Operators (IATO), and has also served as IATO's President for more than ten years. Dr. Goyal is the Chairman of Haryana Tourism Mart and the President of The Confederation of Tourism Professionals of India.
Dr. Goyal is the member of Confederation of Indian Industry (CII) Expert Committee on Tourism. He is also the Chairman of the Civil Aviation & Tourism Committee of the Indian Chamber of Commerce & Industry (ICCI). He is also the Advisory Board of several Govt. bodies and contributes frequently to National dailies like Hindustan Times, Economic Times, Times of India & various Travel & Trade Magazines on tourism/ aviation subjects. Mr. Goyal is a well-known TV personality frequently appearing on ABP News, ZEE News, Aaj Tak, CNBC, CNN-IBN, NDTV, DD News for interviews/ discussions/ talks etc. Dr. Goyal is an author of a book entitled "Poverty Eradication & Economic Development Through Tourism" which has won him wide recognition and acclaim.
---